17 May 2022
Get ready for the first feature race of the year at Singapore Turf Club, the 22nd edition of Kranji Mile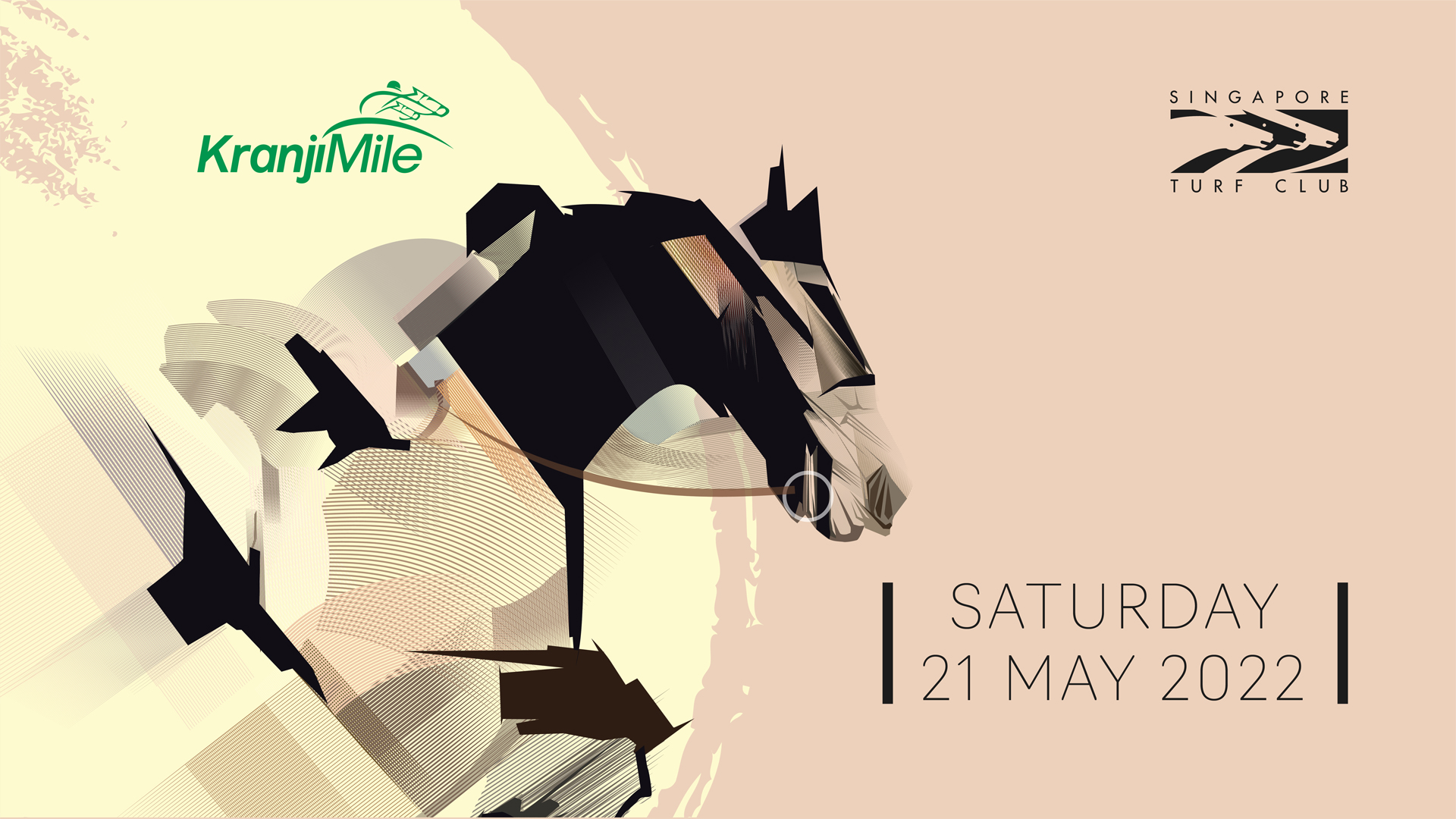 The wait is finally over as Singapore's horse racing community anticipates the comeback of live feature races. The $1 million Kranji Mile will return to Singapore Turf Club (STC) in full swing for its 22nd edition on 21 May 2022.
After two long years of feature races happening behind closed doors, the Singapore Group 1 Kranji Mile, STC's first feature race of the year, is all set to bring spectators the unique experience, thrill and excitement that watching live sports has to offer.
Barrier trials are currently underway for the 1,600 metres on turf thoroughbred horse race with one of the biggest prize purses in Singapore racing up for grabs.
First introduced in 2000, Kranji Mile was upgraded to Group 1 status in 2006 and revamped as an invitational race in 2018. It has seen 18 local winners until Hong Kong's Southern Legend won the race back-to-back in 2018 and 2019. Since 2020, the race has been opened only to local runners.
Spectators intending to attend the feature race in-person are required to be fully vaccinated* to enter the Club. With thousands of guests expected in attendance, validation of vaccination status and SafeEntry check-in are required and via TraceTogether token or app only.
In accordance with prevailing guidelines, mask-wearing remains mandatory indoors and at areas deemed indoors. 
Members of the public must be 18 years old and above to attend the races. Grandstand Level 1 is accessible via direct deduction of $6 each on EzLink or NETS FlashPay card, or in cash at $8 each via self-service ticketing kiosks located at the Club. Grandstand Level 3 entry tickets priced at $30 each are also available for onsite purchase. Visit https://www.turfclub.com.sg/en/kranji-mile-2022.html for more information.
Livestreaming of Kranji Mile will also be available for Singapore Pools Account Holders online or via StarHub Channels 288 and 289.
* An individual is considered vaccinated if he/ she has been: a) fully vaccinated, i.e. has received the appropriate regimen of World Health Organisation Emergency Use Listing (WHO EUL) vaccines including their respective duration post-vaccination for the vaccine to be fully effective, and had their vaccination records ingested in MOH's national IT systems; or b) recovered from COVID-19 within the last 180 days.
About the Singapore Turf Club
Founded in 1842, Singapore Turf Club (STC) is Singapore's only horse racing club. A destination that has consistently been reinventing experiences and bringing fun and excitement to the communities, STC's sprawling 124-hectare Kranji grounds can support both large-scale and intimate sporting competitions and lifestyle events. Featuring world-class horse racing tracks and a 30,000-seater Grandstand, STC is also home to the Singapore Turf Club Riding Centre, which houses an Olympic class equestrian arena purpose-built for the 2010 Youth Olympic Games in Singapore.
A proprietary club of the Tote Board, STC's focus is on cultivating horse-racing as a prestige sport and creating a first-class horse-racing community in Singapore with integrity and professionalism. STC is also a learning hub for specialised equestrian skills, as well as a provider of impeccable stabling, horse training and horse event support. For more information about STC, please visit www.turfclub.com.sg.